There are a variety of ways to support the Lisieux Community. You can make a one-time or recurring donation to fund our program and our drop-in center through PayPal or debit/credit card by clicking on the button below.
Although any amount is gratefully received, here are some specific needs:
$35 pays for 10 bus passes for our ladies who need transportation.
$125 sponsors food and supplies for our Thursday visits with the women we serve on the streets.
If $125 is not in your budget, then consider the following:

$30 will sponsor gas for our van for a week.
$40 will sponsor a snack
$85 will sponsor a non-perishable protein source
You can also make a one-time or recurring donation to fund our drop-in center. 
---
Other ways to donate:
Sign up to provide weekly meals: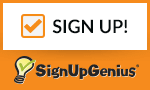 Sign up to support us through Smile.Amazon.com
Go to smile.amazon.com, and if you've never signed up before, you will be prompted to choose a charity from the list. Search for Lisieux Community, and choose us (we're the one in Memphis, TN). Then whenever you need to make an Amazon purchase, start at smile.amazon.com. For all items that are eligible, the AmazonSmile Foundation will donate 0.5% of the purchase price to Lisieux. So easy, and it doesn't cost you any extra!
In-kind donations are gratefully accepted
If you are interested in making an In-kind/Non-Cash donation, you can purchase items through our Amazon Wish List.
Or contact us at 901-800-8840 or via email at lisieuxcommunity@gmail.com  if you have other items to donate, such as the following:
Combs/brushes

Umbrellas/ponchos

Travel size toiletries, especially soap, shampoo, and conditioner

Toilet paper
Tissues

Toothbrushes/toothpaste

Wet Wipes

Small flashlights
The Lisieux Community is a 501 (c) (3) corporation; donations are tax deductible as allowed by law; please refer to your tax advisor for matters related to your specific gift.